A successful business is powered by an efficient organisation and a world-class workforce. You can't have a world-class workforce without your employees staying engaged in purposeful tasks. That's why we provide time and attendance solutions to improve efficiency in the workplace, make it easy for staff to clock in and out, and avoid inaccurate start/finish times to, ultimately, maximise your profitability.
Attendance and time solutions –
tailored for your business
At TLM Solutions, we strive to help each client increase their productivity and profitability while also reducing business costs through leading-edge time attendance software. We replace your old, outdated solutions with Biometric time recording systems that utilise facial recognition and fingerprint scanning technologies providing the following benefits:
All inaccurate handwritten start and finish times are a thing of the past. Improve the accuracy of clock punches by making it easy for your staff to clock in and out.
By utilising either facial recognition or finger scanning for your time solutions, you can eliminate employees being able to clock in for their co-workers.
Start and finish times are recorded as the exact time, down to the minute, which maximises your workplace productivity overall.
Reduce accounting and payroll errors
No more manually entering timesheet data for payroll to then carefully look through to make sure there are no errors.
More cost-effective than card systems
No need to purchase time clock ribbons or cards – with facial recognition and fingerprint scanning, your employees will always have their identification handy.
Tailored software that can suit any need
We have our own programmers so new features can be added to suit our client's needs.
You can expect in-house help desk support instead of an overseas call centre.
You no longer have to waste time learning complicated software just to reach the same outcome our solutions can provide for you.
Paper timesheets are not on display for anyone to see – all your employee's information is secure within this software.
Designed for all businesses
Taking advantage of our time and attendance solutions allow your employees to be timelier and stay engaged. Eliminate time payroll must spend manually entering time punches, eliminate the time your employees have to waste trying to remember when they got there this morning or when they left yesterday, and increase profitability through productivity with attendance solutions that help.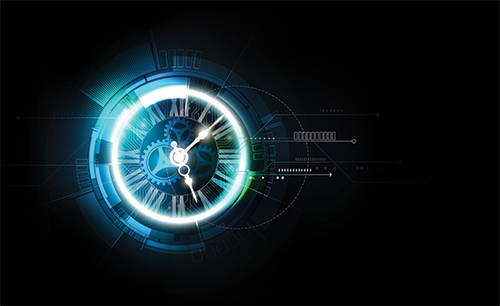 We provide an efficient and convenient solution for managing your workforce's attendance today to save you money tomorrow.

Rapid changes in business standards require different time attendance software than those of the past. That's why we stepped in as TLM to provide a truly personalised service and software that goes beyond just a sale. Offering service on-demand, extended warranties on hardware, local help desk support, on-site consulting, and so much more, TLM is here to help you manage and maintain your entire workforce.
From basic, low-cost solutions to those that can be infinitely expanded for complex conditions, TLM Solutions have the right product and technology for you.
We develop the best time management software that helps your business manage attendance and improve the time required by the administration team to approve payroll. We pride ourselves on empowering businesses with personalised services that have the features they're looking for and the support they need.
Built for businesses like yours
Our goal is to always put the customer first, which means you can rely on TLM Solutions to personalise our software to optimise your workforce. We aim to lead you to a time-saving, more efficient path and empower you to do so with a diverse range of Biometric time recording systems, servers and more.
Find out how TLM Solutions can help you.
For a free 30 day trial version of Attendance Manager software, contact us today!